Hopefully you love the products I recommend on this site. I've personally used and have rave reviews for any products I suggest. Just so you know, Laurel Leaf Studios may collect a small share of sales from the links on this page. Also, prices are accurate and items in stock as of time of publication. Enjoy!
I often get questions like, "What kind of gear does our church need in our soundbooth? We want to start projecting our order of service." This is my favorite question help with, because A/V was my first love as a ministry worker!
Now, of course there are some basics you will need, like a sound system, projector, projection screen/blank wall, computer with software, microphones, etc. These things are very dependant on what shape and size your space is, how many are in your space and what the budget is. I'll add some articles soon to help you create a new or updated soundbooth.
As far as "extras" or "things that didn't come in the box" if you bought a new A/V system, these are the recommendations I make to anyone in ministry.
Four Best Soundbooth Tools: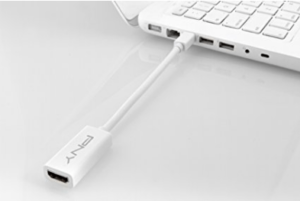 This is a MUST BUY for any A/V booth. Even if you don't use a MacBook, they are increasingly popular amongst artsy and musical people–the kinds of people who work or volunteer in A/V programs. The earlier versions of MacBooks were manufactured without standard A/V outputs. They instead had a Mini DisplayPort or a ThunderBolt slot.The computer can output the HDMI signal or VGA signal, but you need an adapter to plug into the cable for the projector. Meaning: if your projectionist doesn't have an adapter for their MacBook, you cannot project from their computer.
Having some of these laying around as extras has saved me more than once. At one time I had an Apple brand adapter, but once it disappeared and I needed to replace it, I tried the PNY adapter for a third of the price. It did not disappoint! And for an accessory that could make or break Sunday morning worship, it would be still worth it at $30.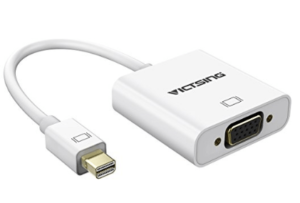 As above, this is an adapter for a MacBook to plug into the projector. If you're using an older projector or dedicating the VGA input on your projector to the external computer, this is the adapter you need. Honestly, I would have enough of both to put with each of your church's projectors–either in the bag of non-installed projectors or at the A/V desk or booth of the sanctuary and hall. If the projector doesn't have one of the inputs, you could just include the adapter you can support.
Also, it doesn't hurt to have an extra of each to stash in the church office. Sometimes volunteers are rough with the cables or accidentally bend a pin. That will put a stop to the whole show, so be sure to have some backups.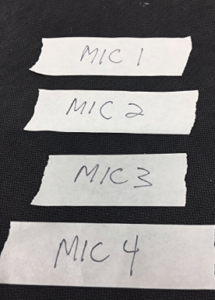 Even if your mixing board stays about the same from week to week, it's helpful to label it. This makes it easier to train new volunteers or adjust something at first glance. I like to keep a roll in the soundbooth even after it has been set up. Sometimes I need to make last minutes changes or put the speaker's name under their channel. I hesitate to use duck tape or masking tape, as it can leave residue behind. Blue painter's tape won't leave residue, but it often doesn't stick very well. It also doesn't completely cover everything below it and can makes labels harder to read.

I recently bought this pointer for myself and have not been disappointed! The green LED light shows up on LED and LCD screens. Red lights only show up on matte projection screens, so they can't be used on TV's or SmartBoards. In addition to a versatile laser pointer, it's one of the best wireless presenters I've ever used. The range is up to 100 feet, so you can be at the back of the sanctuary or hall! Also, it has a timer and silent alarm to keep you on time. Good for guest presenters and pastors alike!
I hope this article has been helpful for you while fixing up the soundbooth in their church. If you have questions, please reach out! I'm happy to help with ideas, recommendations and advice.
Until next time!